Celebrity Chef, TV Personality, Restauranteur, Cooking Instructor, 
Thai Travel Guide, Entrepreneur, Wife, Mom
Chef Nikky is THE Foodie Go-To for all things Thai.
(With a little bit of Texas mixed in!)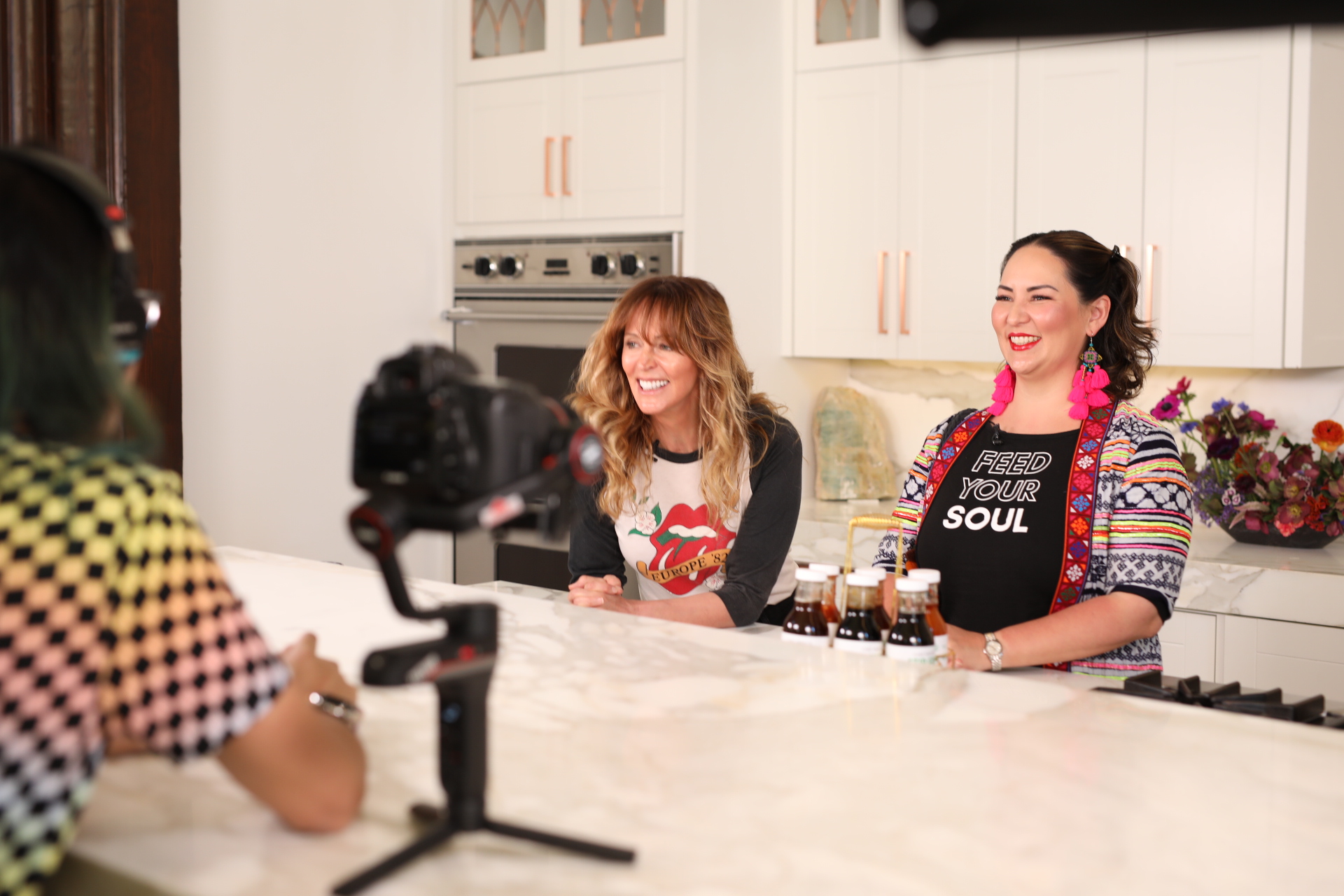 Born in Dallas, raised in Bangkok – Chef Nikky is The Queen of Fusion!
This "Texas Thai/Asian Fusion" upbringing ignited Nikky's deep passion for food, culture, and travel. Her experiences touched her soul – a love and a passion she's vowed to share with people everywhere she goes.
Learn how to THAI THINGS UP
With Chef Nikky!
She'll bring her crew…her spices and sauces… and then she'll go through your pantry and your fridge and show you how you can use ingredients you've already got to Thai Things Up and create a masterpiece Asian Fusion Meal!
Register Now to Win a Chance to have Chef Nikky Take Over
YOUR Kitchen!
Thai Food with a Mediterranean Twist |
Thai Recipes
Here I am with Lana Constantine. Lana works with Gardenuity a company that brings gardening to your home making it fun and easy. This episode Lana and I use fresh ingredients to create a Thai dish with a Mediterranean twist!
Massaman Curry Recipe with
Priya Rathod | มัสมั่น
This is everyone's favorite curry ESPECIALLY the Rathod Family! Priya Rathod is a working mom and the Sr. Segment Manager at Indeed Works. She is the advocate for parents returning to the workforce. If you are also a busy working parent try this simple and delicious curry  in your home today. Your family will love it and it's a quick dish to make!
Online Cooking Classes:


On-Site Cooking Classes (Group)


On-Site Cooking Classes (Private)


Off-site At Your Location



PHUKET - BANGKOK

NOV 27 -  DEC 5, 2023
CHECK OUT CHEF
NIKKY'S RESTAURANTS

CHECK OUT CHEF
NIKKY'S STORE
SIGN UP TO BE A SOUL FOODIE AND GET GOODIES