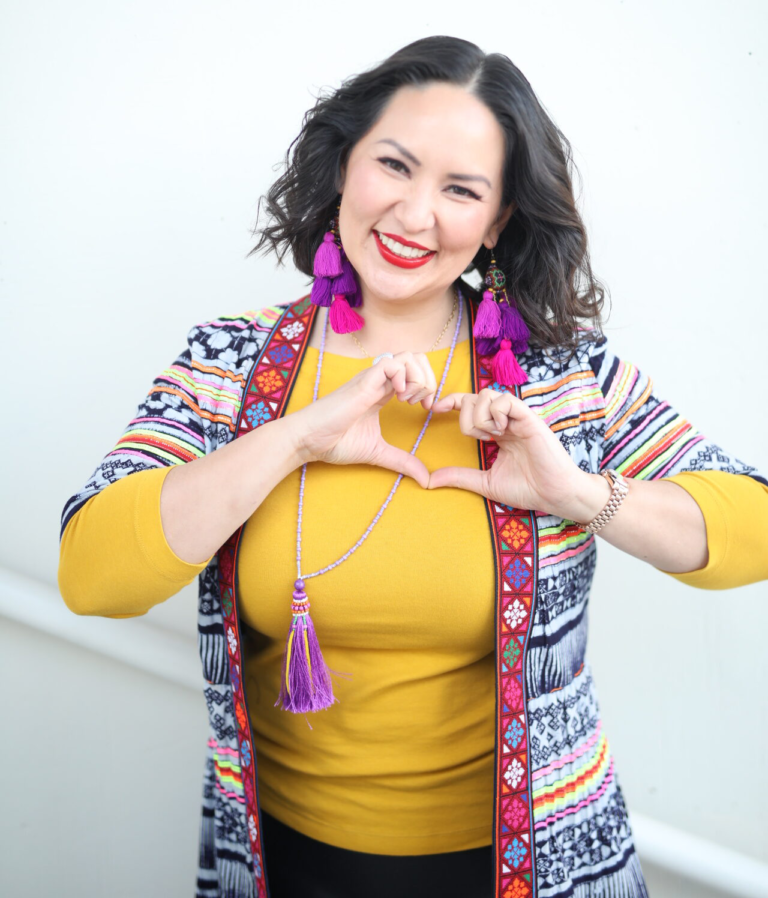 From Dallas to Bangkok…and Back
Chef Nikky has lived in Texas and Thailand, and blends the two deliciously!
Chef Nikky (Nikky Phinyawatana) was born in Dallas to an American mom and an Asian dad. Shortly after she was born, her family moved to Thailand, where she grew up experiencing a unique, tasty blend of multicultural, "Texas Thai" cooking. Her Asian family taught her how to make simple things like fried rice taste absolutely delicious, and she learned how to select the freshest vegetables and meats. Her Texan family taught her how to bake scrumptious country-style cakes and cookies.
This "Texas Thai/Asian Fusion" upbringing ignited Nikky's deep passion for food, culture, and travel. Her experiences touched her soul – a love and a passion she's vowed to share with people everywhere she goes.












Chef Nikky's got people talking on the local and national levels!
– Eater Dallas #1 Best Thai Food 
– CultureMap Dallas' Top 100 Restaurants
– USA Today Featured restaurant
– Zagat Featured restaurant
– TripAdvisor Certificate of Excellence 
– Dallas Observer
– Where Women Create Cover Feature  
– Women That Soar "Business Award 2017" 
– eWomen Network "Business Matchmaker of the Year" 
– D Magazine featured Nikky in the special edition "Most Influential North Texas Leaders in 2020"  
– D Magazine "Reader's Choice Award" for Best Thai Restaurant
– RestaurantandHospitality.com recognized Nikky's exemplary efforts during 2020
– Crave DFW featured Nikky's virtual "Escape to Thailand" as she created the opportunity for those who love food and culture to explore both from the safety of their homes during 2020.
– James Beard House in New York City – Nikky designed and cooked a special dinner celebrating Loy Krathong, Thailand's Lunar Festival.
– Kellogg's Away from Home: May Foodie Focus
Chef Nikky IS energy and drive!
Nikky's grandfather was the first in Thailand to import and install air conditioning in cars. Her father was one of the first to bring compact discs to Thailand, and he started a CD rental business. Her mother is an adventurer, leaving the United States as a young, pregnant mother of a toddler, and moving with her husband to Thailand where she had to learn to speak and write the language well enough to help in the family business.
So when Nikky consulted her father about forming a business around her passion for sharing how her native Bangkok had touched her soul, he told her, "Whatever you do, don't do a restaurant – it's the hardest thing ever!" It's only natural that Nikky's drive kicked in, and she instantly thought, "Well, I'll start there!" And that's exactly what she did.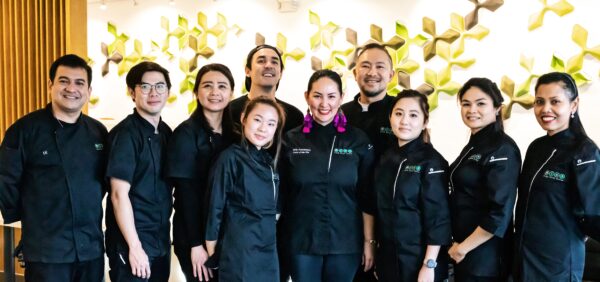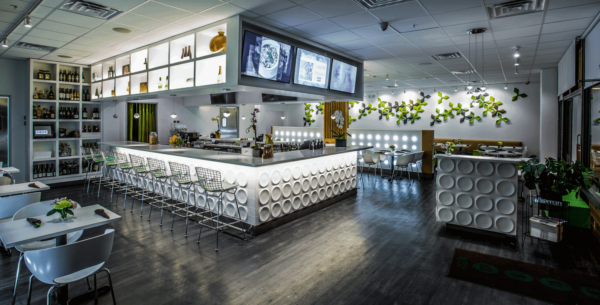 Bringing Bangkok to Dallas – A Restaurant Empire
Asian Mint: Fresh Asian Fusion
When Nikky moved back to Texas from Thailand, she brought with her a zeal for the flavors of her native Bangkok, and she incorporated her Texan family's southern baked desserts into her repertoire. Her heart burned with the desire to share her foodie passion with others, so at 27 years old, Nikky established her first restaurant – Asian Mint: Fresh Asian Fusion. The name reflects Nikky's passion for freshness – her fresh approach to Asian and Thai cuisine, as well as her fresh approach to Thai restaurant décor. 
Inspired by the fresh flavors she grew up with, Nikky's restaurants are airy light green and white, featuring bright, modern dining rooms, with vibrant, colorful food served on white plates framed by white tables – a stark contrast to the dark, heavy décor usually found in Thai restaurants. Her menu is a beautiful blend of Bangkok spiced dishes and country desserts, inspired by both her Asian and Texan families.
Today, Nikky's restaurant group has expanded to five locations, and each continually receives local and national accolades, being recognized as some of the hottest, most popular restaurants in the Dallas-Fort Worth area.
Scholarships and Mentorship
Growing The Next Generation
Chef Nikky supports a number of organizations that provide scholarships to ambitious, brave students who want to embark on a similar journey into the hospitality industry. Perhaps they want to open a restaurant, or hotel, or bed and breakfast. Or they may want to be nutritionists or food scientists. Nikky supports the organizations that give them guidance and mentorship.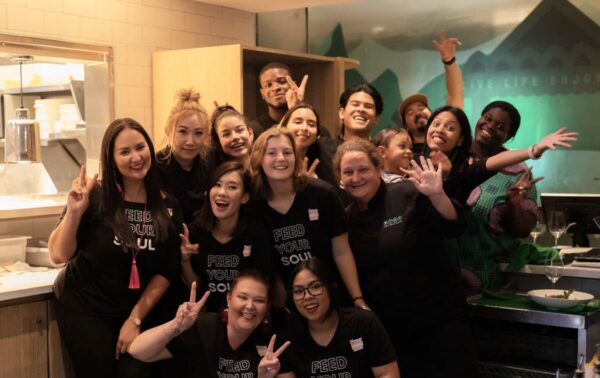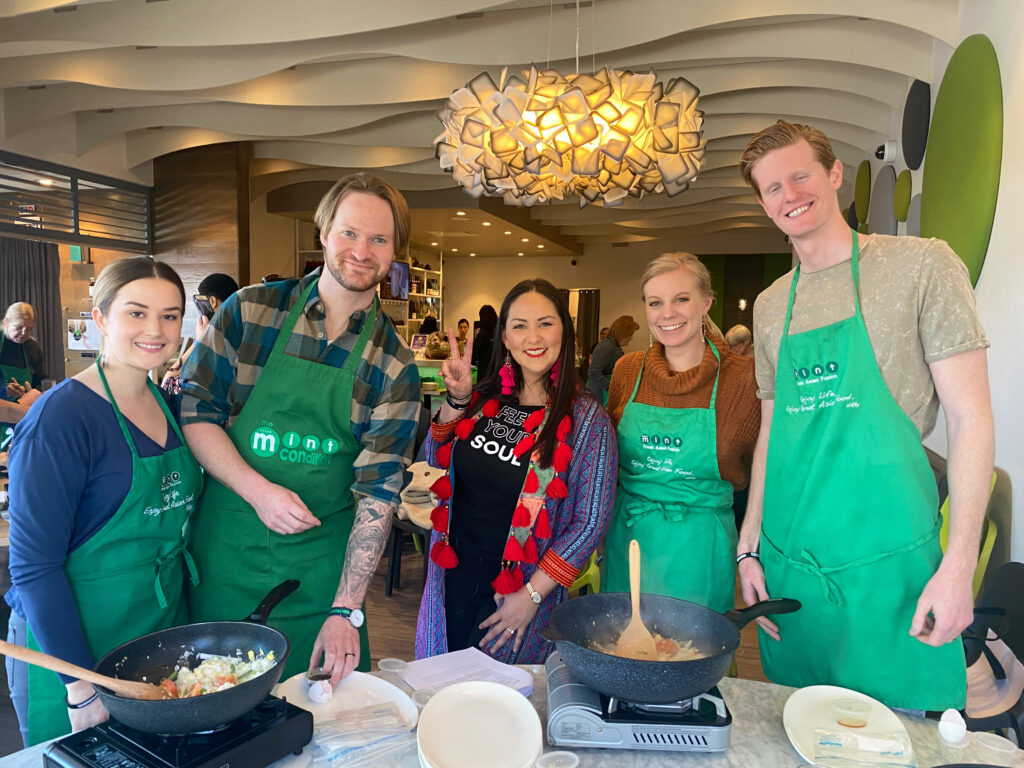 2020 Inspirational Business Leader
Making Lemonade out of Lemons
In a year most would rather forget, Nikky got creative and never missed a beat. Nothing's going to stop her from sharing her passion for food, culture, and travel! 
Transformed her restaurants to offer carry out

Offered specially packaged Meal Kits that could be prepared at home, bringing the entire family into the kitchen for an experience and not just a meal. 

 Launched a line of retail Sauces. VIEW SAUCES

 Offered Online Cooking Classes with Meal Kits to educate and connect with other foodies. (Her online cooking classes incorporate stories of her native Bangkok and the traditions and holidays celebrated there, giving participants a full multi-cultural experience.)

Created a YouTube series to feed the souls of others, and a very active live feed to connect people and share her joy and energy.
Making A Difference, Touching Lives
Nikky has a phrase that gets her up every morning. It keeps her centered. She bases every facet of her business around it. And it's what she plans on doing for the rest of her life: "Nikky Feeding Souls." 
She's seen life-changing moments happen in the restaurants through the food experiences and conversations that come from talking about food, life, love, and passion. She's seen the soul-fed smiles and heard the oooh's that fill her restaurants. She's watched the delight as someone takes an otherwise ordinary dish and transforms it through one of her private label sauces. She's seen the joy of her cooking students as they create an amazing Thai dish. And she sees the comments on her YouTube channel as people experience virtually with her the streets of Thailand.
All of these experiences feed Nikky's own soul, and she's dedicating her life to continuing to share her passion for culture, food, and travel – and feeding more souls!